We share with you a list of  high quality dealers that we personally have done business with. They are all known for safe and easy payment (such as Paypal) and they provide international shipping and excellent customer support.
Premium dealers

Mercury Magnetics have the best upgrade and relacement transformers for your amp. They offer expertize advice how to improve the heart and soul of your amp. http://www.mercurymagnetics.com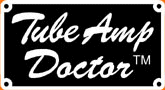 Tube Amp Doctor have the superb TAD tubes and parts for your amp. A great match for Fender amps. http://www.tubeampdoctor.com

Mojo Musical Supply have all the amp and guitar parts you can think of. http://www.mojotone.com

"Whether you are a seasoned musician or a novice, our goal is to help you find the products you need to customize your musical sound and your equipment. Amplified Parts is the one-stop-shop for all your musical needs." http://www.amplifiedparts.com

Ted Weber produces some of the finest speakers for Fender amps. http://www.tedweber.com

vintagegitar.no offer vintage and new boutique amps, effects and guitars. http://vintagegitar.no
Schematics
Here are the important schematics for Fender amps.
Forums
Litterature